RENT VS OWN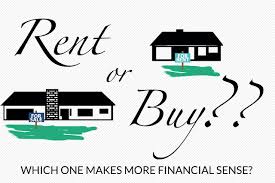 Dear Future Home Owner;
Now is the Best Time to Buy a Home!
Home Rental Costs are going UP
Interest Rates are LOW
I have the Expertise required as a REALTOR® to help you locate your Ideal property.
I will walk you through the entire home buying process:
Working with a quality Mortgage Lender
Finding a Home that Fits your Needs
Contract negotiations
Title and Closing
Now is the Time to Become a Home Owner!
Real Estate Prices are on the Rise
Interest Rates are still LOW
Don't let this Opportunity Pass you by!
I am available to work with you during the entire process of becoming a Home Owner.
For More Information visit my website http://www.mr-florida-realestate.com/
Feel free to contact me directly at 239-338-7927